An effective, efficient, highly productive back office is essential to the overall success of a law firm. It's an article of faith when you are a managing partner of a law firm and responsible for the budget and performance of the firm's back office, including accounting, bookkeeping, billing, conflicts, staffing and technology.
But I've long wondered: Is there really a correlation between the effectiveness of the back office and the law firm's success? Unfortunately, like most faith-based beliefs, empirical evidence is scant.
You'd think Harvard Business School, or some hotshot consulting outfit, would publish a study affirming this proposition, but I've never found one. If you have data supporting the correlation between effective back-office operations and law firm success, please send it to me via time machine circa 2008 or any other time I've had to defend the annual administrative expense budget. Two articles that recently hit the top of my "stuff-to-read-when-I-have time file" come close to supporting the postulation.
Success in the eyes of america's largest law firms
The first is entitled "Success in Am Law 100 is Being Driven by Management." In this story, the authors dissect financial data submitted from the 100 largest law firms to analyze success between 2007 and 2017 in terms of:
revenue growth

number of equity partners

profits per partner

cost per lawyer
They conclude that the most profitable big law firms are those characterized as having strong firm management, not by number of lawyers . The holding is that if law firm partners want to secure a robust financial future, they need a strong, forward-looking management team.
Admittedly, this study is not directly on point unless you define strong firm management to include back-office activities devoted to planning, exploring technology, and keeping track of metrics to explain what they mean currently and for the future. Planning, tech, and metrics were always my job as COO and I count the authors' conclusion as a "win" for the effectiveness of the back office.
Law firms rate on a scale of success
The second piece is from Thomson Reuters' 2017 State of U.S. Small Law Firms which surveyed 300 law firms. Survey participants were asked to rate their firm as "not successful," "neither successful nor unsuccessful," "successful," or "very successful" based on factors such as overall profits, client satisfaction, life/work balance and efficiency.
Not surprisingly, 86% of the firms self-identified as either "successful" or "very successful." (Unsuccessful firms don't have time to complete surveys.)
Among the information revealed in the survey
To log 1,800 billable hours, a lawyer is required to work:

2,900 total hours at a "successful" firm

3,100 total hours at an "unsuccessful" firm—interesting!
The remaining 900 to 1,100 hours are spent on business development and various administrative tasks.

70% of firms report their lawyers spend way too much time on administrative tasks

25% state that administrative responsibilities are a serious challenge

The overall percentage of time spent on administrative matters was:

8.7% by lawyers at the "very successful" firms

15.3% by lawyers at "unsuccessful" firms—also interesting!
Results of an effective back-office
Admittedly, the Thomson Reuters' piece is not the smoking gun that proves my premise that an effective, efficient, high-performance back office contributes to firm profitability.
"For every $X you spend on improving back-office efficiency, you can expect profits per partner to increase by $Y" is what I've been searching for all these years."
Nevertheless, it is clear lawyers think they spend too much of their workday not practicing law and that lawyers at "very successful" firms spend almost half-as-much time attending to administrative. How is this accomplished? The conclusion I draw is "very successful" firms devote greater resources to improving back-office efficiency. Investments made to improve back office efficiency will make the lawyers more efficient and reduce back office costs long-term. It's not the "for every $X you spend…" empirical study I wanted, but I'll take it.
As to finding a direct link between efficient back-office procedures and firm profitability to support my career-long postulation, the search continues. Suffice it to say, in paraphrasing Justice Potter Stewart, "We may not be able to provide first-hand data to illustrate the positive correlation between efficient back-office operations and law firm profitability, but we will know it when we see it."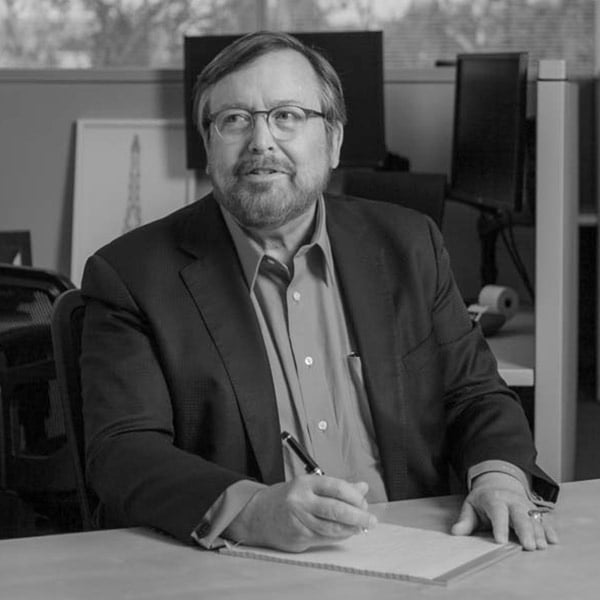 Michael Marget
Mike Marget is an erstwhile large law firm manager with tours of duty as COO at Katten Muchin, Jenner & Block and CFO at Holland & Knight, among others. He's currently president of 4L Law Firm Services which provides accounting, bookkeeping and related back office services to small/midsize law firms. His blog, Law Firm CFO, is dedicated to every law firm manager who has ever asked the question, "Why me?"