"In the criminal justice system, the people are represented by two separate yet equally important groups…."
This was the opening narration for Law & Order, the prolific police procedural and legal drama broadcast from September 1990 through May 2010 on NBC — which lives on through its multiple spinoffs and syndication. In the annals of TV dramas, the original Law and Order was unique for:
Its rigorous adherence to its singular storytelling structure,
Its attention to detail regarding procedure and the law, and
The ability to integrate a revolving cast of principal players without affecting the quality of the show.
Obviously, there's a reason this show survived over 20 years, but what lessons can a law firm's accounting department glean from these production values? You may be surprised, but there are quite a few.
Following Proper Structure and Procedures for Law Firm Accounting
Nearly every episode of Law & Order followed the same format. The first half featured the police detectives as they investigated the crime. Then, about midway through the hour, the focus shifted to the prosecutors and court system. The storytelling was dependable (without being repetitive), and it worked more than 20 seasons and 456 episodes.
By its very nature, accounting for law firms is frequently repetitive, but a law firm accounting department must always be dependable. People rely upon you. The accounting department should convey confidence so others can be confident in its work product. This requires a commitment to the organization and maintaining written procedures — because what may be repetitive to one person is unlikely to be second nature to the next person who may need to fill-in for unplanned work absences.
Strict Attention to Detail in Accounting
Law & Order won kudos for its twists on real-life legal issues and applying the law correctly in the storylines by fashioning the scripts to conform to real-world jurisprudence. Its writers did not succumb to skirting how the legal system really works to move along the plot, unlike some shows that pass themselves off as legal dramas. (Yes, Suits, I'm talking about you.)
Accountants that show strict attention to detail and getting things "right" are critical for a law firm accounting department. You must set realistic expectations, meet deadlines and double-check your work. Nothing destroys an accounting department's credibility like being late or making mistakes with your bookkeeping. Accuracy in invoice processing and meeting e-billing deadlines are essential to avoid lost revenue caused by billing errors. Financial reports are not merely statements — they are facts that partners rely upon in making plans for the future.
Remember, reliability is essential for law firm success.
Staffing Your Law Firm Accounting Department
The series ran for 20 years, but by end of the Season 10, none of the original principal cast members were still there. The original District Attorney, Adam Schiff, was followed by Nora Lewin, Arthur Branch, and finally, Jack McCoy. Executive Assistant District Attorneys Ben Stone, McCoy, and Michael Cutler worked with a seemingly endless supply of ADAs. The fictional 27th Precinct homicide room was first headed by Captain Don Cragen, then by Anita Van Buren, both of whom were supported by a succession of eleven detectives. Despite the turnover, the viewers remained loyal, every case was closed, and every offender was brought to trial within the allotted 60 minutes— or the occasional 2-part episode special.
A law firm accounting department should similarly treat every task and staff member as a co-starring role. A strong staff will make or break a law firm's accounting department. Be sure your people are cross-trained to know the basics of law firm accounting — so, if the lone billing accountant is at lunch or is ill, someone else can respond to routine queries from lawyers or clients. "Sorry, not my job" is never an acceptable answer to non-complex questions regarding billing, payroll, or accounts payable. Do not permit your people to be in a position to give that response. Staff your law firm accounting department so individuals can take vacations, sick days, or make doctor's appointments without everything falling apart.
Improving Accounting Department Performance
Qualities of a high-performing law firm accounting department include devotion to structure and procedure, attention to detail, and getting the job done despite changes in personnel. If the accounting department maintains a professional stature, the lawyers will treat them as professionals. One option that helps maintain this stature maybe outsourcing your law firm accounting services so that lawyers are left with time for more revenue-generating activities.
Consider this warning when making your decision!
The Pacioli Warning[1]
You have the right to reliable financial information.
If give up that right, you do so at your peril.
You have the right to consult experienced law firm accounting professionals.
If you cannot to build and maintain a professional accounting department, think about outsourcing.
[1] Luca Pacioli (1447-1517), a chess master and mathematician who collaborated with Leonardo da Vinci, published the first treatise on double-entry accounting. The warning, I just made up.
Back Office Services
,
Law Firm Accounting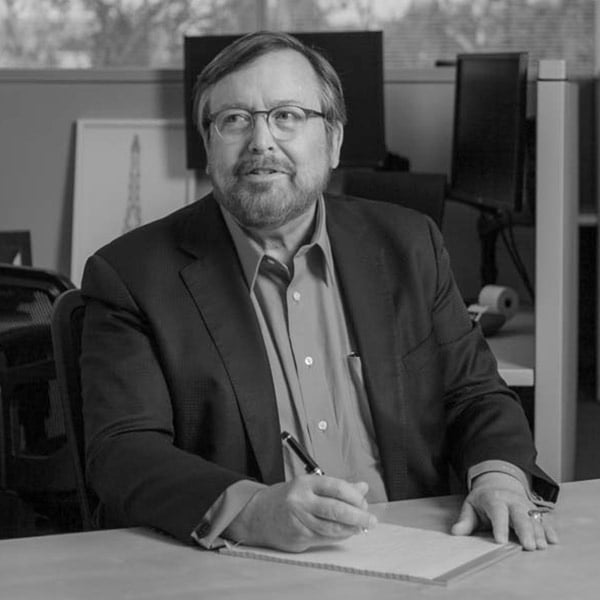 Michael Marget
Mike Marget is an erstwhile large law firm manager with tours of duty as COO at Katten Muchin, Jenner & Block and CFO at Holland & Knight, among others. He's currently president of 4L Law Firm Services which provides accounting, bookkeeping and related back office services to small/midsize law firms. His blog, Law Firm CFO, is dedicated to every law firm manager who has ever asked the question, "Why me?"