Philosophers broadly view time as the continuous succession of events from potentiality in the future, through existence in the present, to finality in the past. Most law firms have a narrow perspective, viewing time as simply billable hours and nonbillable hours. The first category consisting of units of fee-generating undertakings, and the latter mostly of independent, non-coordinated, unmanaged business development activities. Law firms should think bigger.
"What you do with your billable time determines your current income, but what you do with your nonbillable time determines your future." [2]
Those are the words of consultant David Maister. Maister's thesis holds that law firms must reimagine their use of nonbillable time and instead invest those hours in coordinated efforts to forge new business relationships, expand existing practices, train colleagues, and fashion new, more efficient ways to deliver legal services.
how to Investment Time into non-billable time
Maister suggests law firms reimage billable and nonbillable hours as (1) income producing time (serving clients), (2) investment time (shaping the future), and (3) individual time (performing administrative and similar tasks.
How would your firm utilize an extra 900 hours of time from each partner? A few years ago, 4L posed that question to a law firm with 15 partners and 15 associates. The partners professed to work 60 hours per week, 48 weeks per year. That translates to roughly 1,800 billable and 1,080 nonbillable hours annually per partner. We recommended the firm divide the nonbillable hours into 900 hours of investment time, leaving 980 individual time hours to handle administrative tasks and pursue individual practice enhancement activities.
The aggregate investment time pool of 13,500 hours was roughly equivalent to having five partners spend full-time (60 hours a week/48 weeks a year) on firm development activities.
The partners then discussed various themes based on questions like "How do we…
Develop new approaches to solving client problems, delivering legal services most cost effectively, and improve client satisfaction?

Convert our one-off client assignments into long-term client relationships?

Increase marketplace awareness of our experience and expertise in those things we do well?

Build new skillsets, and increase knowledge sharing and cross selling of others' practices?

Attract high potential, like-minded lawyers who will be accretive to our collective practices?"
Over the next several weeks, ideas were exchanged and specific projects proposals were honed. Partners selected specific projects and committed to working a portion of their respective 900 investment time hours to bring those projects to fruition.
The genius of Maister's investment time concept is that it does not require partners to work additional hours beyond those already worked by a firm's partners. The challenge is to convert formerly vague, unstructured nonbillable time efforts into carefully planned and executed actions designed to produce tangible results and a high rate of return. This will only work if lawyers and their firms adopt a mindset that investment time responsibilities are as important as billing hour targets and meeting client expectations. Partners must hold one another accountable for delivering concrete results through their joint investment time efforts.
In this highly competitive legal market, every law firm needs a well-thought out and structured program to convert nonbillable activities into executable actions that will ensure its future success. Can a firm make it without a plan? Possibly. As Brian Wilson of The Beach Boys once wrote: "Maybe if we think and wish and hope and pray, it might come true…" But, it seldom does.
How 4L Law Can Help You Better Invest in Your Law Firm's Non-Billable Time
Those who aspire a future with greater fulfillment and success in the practice of law (and a less burdensome tomorrow) must invest nonbillable time wisely today! At 4L Law, we help law firms invest in their non-billable time by offering services toward monthly accounting procedures and timekeeping policies to improve your law firm accounting strategies, and to ensure your law firm billing equates to the quality services performed for both billable and non-billable time. Contact a 4L Law for more information!
Other random thoughts on time:
"Time is what prevents everything from happening at once." — Albert Einstein
"Some people see things that are and ask, 'Why?' Some people dream of things that never were and ask, 'Why not?' Some people have to go to work and don't have time for all that." — George Carlin
"Time is too slow for those who wait, too swift from those who grieve, too short for those who rejoice, but for those who love, time is an eternity." — Henry Van Dyke
"Time you enjoy wasting is not wasted." — John Lennon
"Time is an illusion. Lunchtime doubly so." — Douglas Adams
"I've been on a calendar, but I've never been on time." — Marilyn Monroe
[1] With apologies to Stephen Hawking.
[2] David Maister, True Professionalism: The Courage to Care About Your Clients & Career, p. 46 (Simon Schuster 2000) 1977
[3] The Beach Boys, Lyrics to "Wouldn't it be Nice," Pet Sounds, 1966.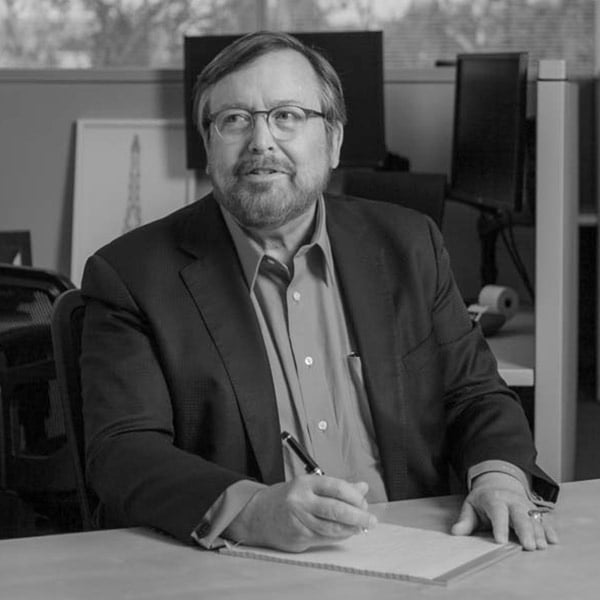 Michael Marget
Mike Marget is an erstwhile large law firm manager with tours of duty as COO at Katten Muchin, Jenner & Block and CFO at Holland & Knight, among others. He's currently president of 4L Law Firm Services which provides accounting, bookkeeping and related back office services to small/midsize law firms. His blog, Law Firm CFO, is dedicated to every law firm manager who has ever asked the question, "Why me?"